Village of New Maryland Installs Smart Off-Grid Lighting from Clear Blue Technologies International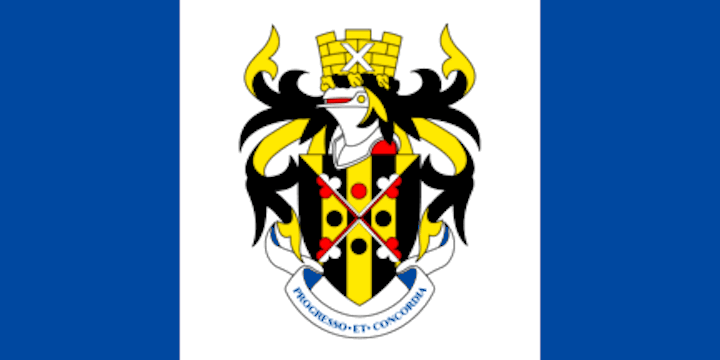 As a "Canada 150" project, the solar-powered street lights are a key element of the Village of New Maryland's green initiative, reducing its overall carbon footprint while improving the lives of residents.
August 1, 2018, Toronto, ON – Clear Blue Technologies International Inc. ("Clear Blue") (TSXV:CBLU), the Smart Off-Grid™ company, announced today that the Village of New Maryland in New Brunswick has installed 13 Illumient solar-powered street lights. The key features of Clear Blue's Illumient lights include remote lighting management, monitoring and control, which reduces the cost of maintenance and improves reliability, even during periods of bad weather. The lights are also activated by motion detectors to extend battery life.
The lights have been strategically spaced approximately 120-160 meters apart along a two-lane highway running through the center of the village, illuminating the sidewalk. It creates an environment where tourists and residents can stop to take advantage of the local businesses.
"We wanted to create a 'downtown' feeling in the municipality," says Rockland Miller, public works supervisor for the Village of New Maryland. "Until now the walkway was not very inviting for pedestrians, with several unlit areas which discouraged foot-traffic in the evening. Installing Clear Blue's Smart Off-Grid lighting has created a welcoming atmosphere, in line with our vision for the Village of New Maryland."
In addition to welcoming visitors, this project is a key element of New Maryland's green initiative. The municipality has been increasing its use of solar technology through government projects, such as a recent installation of solar panels on a municipal building, and by encouraging residents to consider solar as an alternative to traditional power sources for their personal energy consumption.
"We are thrilled to be helping the Village of New Maryland achieve their green goals and improve the lives of their residents," says Miriam Tuerk, co-founder and CEO of Clear Blue. "This duality is at the core of what we do, and the final product is a perfect combination of both environmental responsibility and public benefits."
A "Canada 150" project
The lighting project is a part of the Community Infrastructure Program (CIP) 150, a nationwide investment program celebrating Canada's 150thanniversary in 2017. The Village of New Maryland received funding under this initiative to install solar-powered lighting in the community.
"We knew from the start that we wanted to invest in solar for our community," says Miller. "We felt that Clear Blue's technology was an ideal fit given a number of features which encapsulated everything we were looking for."
Staying true to theme of honoring Canada, the new light poles are equipped with patriotic "Village of New Maryland" banners, complete with a specialized "Canada 150" maple leaf design.
Looking ahead
The lights have already made a significant positive impact on the community.
Miller shared: "We've already had a lot of positive comments from residents and visitors alike in reaction to this investment in the community. We've even had inquiries from our neighboring communities about installing them in their own areas."
With the success of this initial project, the Village of New Maryland is considering installing more solar-powered lights in other locations within the community. For more information on this project and the Village of New Maryland's future plans, visit www.vonm.ca.
About Clear Blue Technologies International Inc.
Clear Blue Technologies International, the Smart Off-Grid™ company, was founded on a vision of delivering clean, managed, "wireless power" to meet the global need for reliable, low-cost, solar and hybrid power for lighting, telecom, security, Internet of Things devices, and other mission-critical systems. Today Clear Blue has about 4000 systems under management across 34 countries, including the U.S. and Canada.
###
Neither TSX Venture Exchange nor its Regulation Services Provider (as that term is defined in the policies of the TSX Venture Exchange) accepts responsibility for the adequacy or accuracy of this release.
Media Relations:
Becky Nye
Associate, Montieth & Company
bnye@montiethco.com
+1 646.864.3517
Investor Relations:
Email: invest@clearbluetechnologies.com
http://www.clearbluetechnologies.com/en/investors