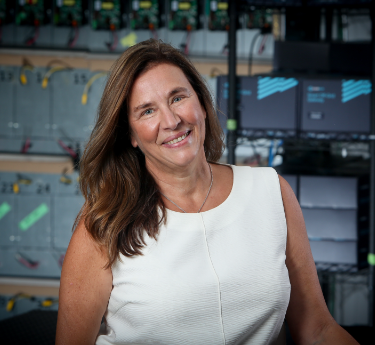 MIRIAM TUERK - Co-founder, Chief Executive Officer
As the CEO and Cofounder of Clear Blue (founded in 2011), Miriam Tuerk guides the strategic direction and growth of the company, responsible for overseeing all functions within the company. Mrs. Tuerk has previously undertaken various big data, open source, ecommerce and cloud space initiatives. Throughout her career, Mrs. Tuerk has sat on the Board or advisory panel of several early-stage companies. Miriam holds a Bachelor of Science in electrical engineering from the University of Waterloo and combines her education with more than 20 years of experience as a serial entrepreneur and business visionary, showcasing her ability to build high-growth businesses in emerging technologies. With a proven track record of creating, selling and delivering novel products and services that have shaped the technology landscape, Miriam Tuerk is a true leader and innovator.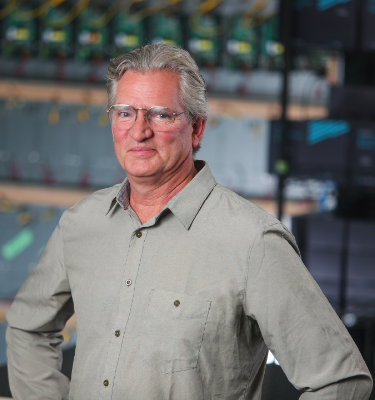 JOHN TUERK - Co-founder, Chief Power Officer
At Clear Blue, Mr. Tuerk drives product strategy and development for all power, solar and lighting applications and directs hardware engineering and OEM system design and integration support. Before founding Clear Blue, John was heavily involved in the Motive Power and UPS industries. Mr. Tuerk's experience includes business development, product management, sales and engineering roles at SAFT Power Systems Division, Alcatel and Exide Electronics. With a Bachelor of Applied Science in Physics from McMaster University and over 20 years of experience in the power electronics industry, Mr. Tuerk drives innovation and strategic product development at Clear Blue. His forward-thinking technical expertise continues to position Clear Blue as a leader in the Cleantech sector.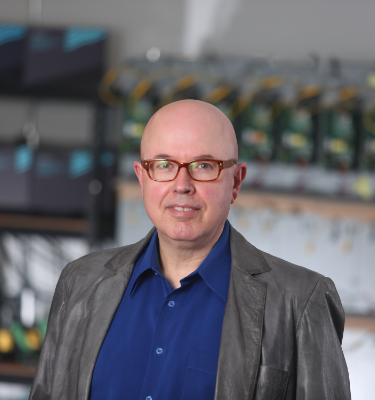 MARK WINDRIM - Co-founder, Chief Technology Officer
As the CTO of Clear Blue, Mr. Windrim is responsible for developing its communications/mesh network and Smart Off-Grid control and analytics platform, Illumience. Prior to joining and co-founding Clear Blue, Mr. Windrim was responsible for product management at Three2N, open-source / community rollout at Infobright, and Internet business development at BCE Emergis. His past also includes Newstar Technologies, MAGIC Online, and Apple Computer. With over 20 years of experience in the high-tech sector, Mr. Windrim is a critical member of Clear Blue's leadership. He has a keen focus on understanding and implementing the latest advances in Web-enabled technologies and incorporating them into Clear Blue's systems. His experience and drive help make the company the market leader in Smart Off-Grid power management.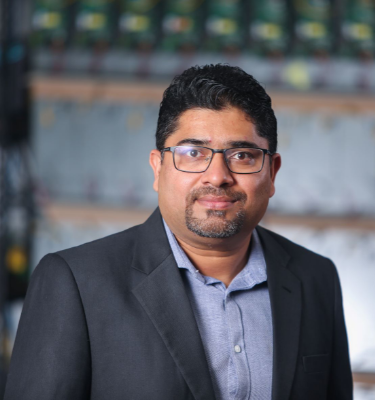 FARRUKH ANWAR - Chief Financial Officer
Mr. Anwar has been the CFO of Clear Blue since November 2020 and is responsible for the company's financial functions, including, but not limited to, financial reporting, treasury, corporate finance (including M&A), and corporate governance. Before joining Clear Blue as CFO, Mr. Anwar served as Director of Accounting at Achievers Solutions Inc., and the Blackhawk Network (NASDAQ: HAWK) and Senior Manager Financial Accounting & Reporting at Pizza Pizza Limited (TSX: PZA). Mr. Anwar worked in public accounting with Pricewaterhouse Coopers and Ernst & Young, the global accounting and consulting firms, from 2000 to 2010. Mr. Anwar's educational background and professional certifications include a Bachelor of Commerce in Accounting from Karachi University in Pakistan and designation as a Canadian Chartered Professional Accountant and a Chartered Accountant (CPA, CA). Mr. Anwar has served in leadership roles for over 20 years with direct experience in scaling operations and creating shareholder value for companies listed on the NASDAQ and TSX, making him a valuable asset to the leadership team at Clear Blue.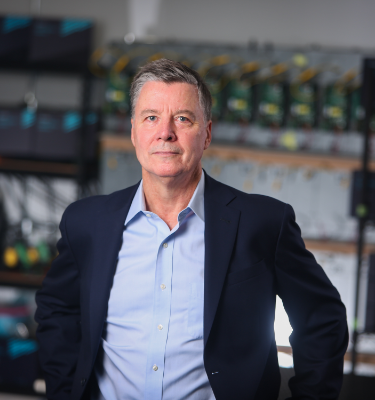 PAUL DESJARDINS - Senior Vice President of Sales & Business Development
Mr. Desjardins has been with Clear Blue since 2015. He is responsible for driving new business opportunities and leading sales for Clear Blue power systems and Illumient product lines. Before joining Clear Blue, Mr. Desjardins was VP, business development at Infobright, a data analytics platform company, from 2006 to 2017. Prior to Infobright, Mr. Desjardins led highly successful sales organizations at several companies, including BCE Emergis, Jetform, Canadian Tire, and Xerox. He has decades of experience in sales, business development and supply chain, working at both start-ups and sizeable B2B and retail companies. He has a Master of Business Administration in Finance and Operations Research from McMaster University. Mr. Desjardins combines his experience, education and passion for being a driven, customer-focused tech sales executive to help drive Clear Blue's global success.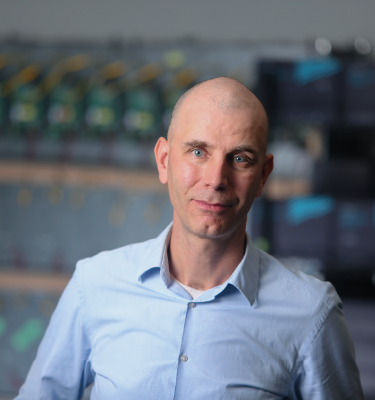 JASON WOERNER - Senior Vice President of Solutions
In this role, Mr. Woerner is responsible for overseeing production, customer service, solutions engineering and logistics for the organization. Before joining the team at Clear Blue in 2018, he gained a wealth of industry experience covering telecommunications, networks and banking. He has been an experienced leader in engineering solution development and product management since the late 1990s. Mr. Woerner was the VP of Product Management for Ellis Don, a Canadian Construction Services leader, from 2007 to 2017. He held other positions with Bell Advanced Communications, MetroNet, Netcom, and AT&T Canada, networking at Cisco, banking operations at CIBC before that. With a Bachelor of Engineering in Engineering Physics from McMaster University and 25 years of experience in product management, software development, and off-grid power/energy solution engineering. Mr. Woerner's passion for customers and delivering innovative solutions that make an impact on the world make him a valuable member of the senior management team and critical to its success.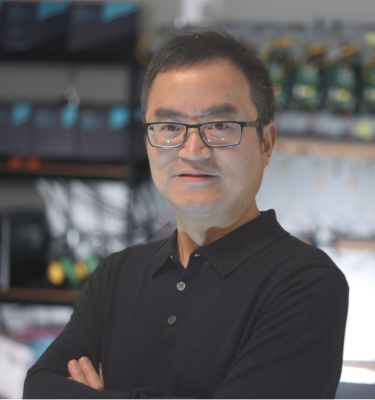 KANG LAN - Vice President of Production Engineering
Mr. Lan joined Clear Blue in November 2021 and is responsible for production engineering and contract manufacturing management. Kang is a motivational leader with extensive experience of setting and driving strategic and operational objectives. In the last two decades, Kang had successfully led diverse teams to deliver many projects from proposal, engineering design, cost reduction, manufacturing process to volume production. Before joining Clear Blue, Kang served as VP of Engineering at Excelwave Technologies from 2016 to 2021, Director of RD & Engineering at Sinclair Technologies from 2005 to 2016, and other positions at Comprod Communications, City University of Hong Kong, National University of Singapore and University of Waterloo. Kang has a Bachelor and a Master of Science in electrical engineering from the University of Electronic Science and Technology of China. Kang's experience and ambition of turning ideas to products help achieve Clear Blue's strategic growth plan.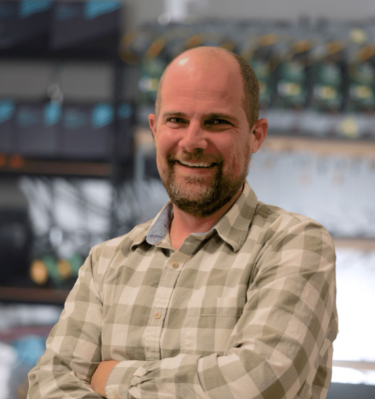 KURT UNGER - Vice President of Kenya & Applications Engineering
Mr. Unger is responsible for managing Clear Blue's operations in Keyna, supporting installations around the world and solving technical challenges through the applications engineering team. His understanding of the final application and his technical expertise help ensure successful projects and satisfied customers across Africa and around the world. Contributing to the continual innovation at Clear Blue, Mr. Unger is a critical member of the Clear Blue team.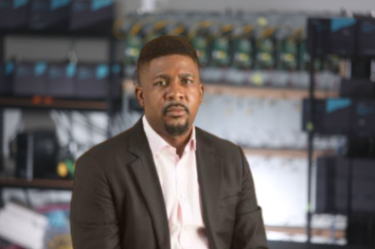 ADETUNJI TAIWO – Country Manager, Nigeria & Director of Relationship Management, Africa

Mr. Taiwo joined Clear Blue in 2022 and is responsible for managing Clear Blue's Nigerian subsidiary and key customer relationships in Clear Blue's telecom vertical. Mr. Taiwo is an experienced commercial business manager with direct experience in operations, project management, sales, supply chain, negotiations, and finance in the oil and gas, telecom and technology industries. Before joining Clear Blue, Mr. Taiwo worked as the Nigeria country director for Viasat Inc, a commercial director for Samsung Electronics West Africa, a director for 9mobile and various positions with Etisalat Nigeria. With has a bachelor's degree in mechanical engineering from the University of Ilorin, providing technical expertise to complement his business acumen and over 20 years of experience. Mr. Taiwo provides significant value to Clear Blue's Nigerian operations, allowing the Company to expand and better support its African customer base.