Powering the Most Challenging Systems
2021/10/05
Media Coverage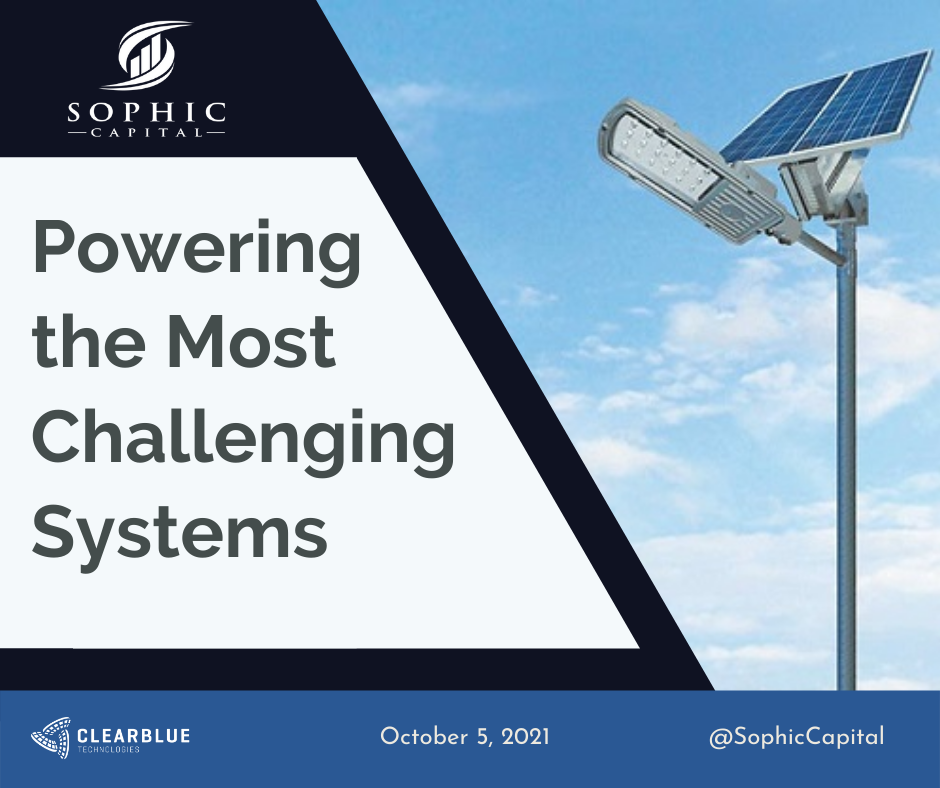 Oct 5, 2021 | CBLU, Sophic Capital

Connecting the World Demands Wireless Off-Grid Solutions
Bridging the Digital Divide
To improve quality of life and help boost economic growth, the world needs to be connected. Over 3.8 billion people in the world currently have little or no Internet coverage due to a lack of access to grid power. This problem persists in urban landscapes and remote rural communities across both developed and emerging markets. To connect the world and provide global internet access, the way critical infrastructure operates needs to be re-imagined.
To participate in the data-driven economy, people require internet connectivity. To provide voice and data services to those unserved and underserved people requires the appropriate telecom infrastructure, which can be accessed by end users via mobile devices. In urban areas it is costly to access the grid, or change access to it (e.g., a new streetlight in an urban setting), and in remote areas there often is no electrical grid. To solve this problem, and connect the world, Wireless Off-Grid solutions must be adopted.
Solar technology is the next step in order to bring reliable power to everyone. Wireless or Smart Off-Grid solutions can deliver reliable power to any system. With reliable power comes reliable communication, and the two of them together connects people to the rest of the world, who previously were not. However, connectivity is only meaningful if it can be provided at affordable cost and adequate speed.
A Broadband Problem
According to UNICEF, two-thirds of the world's school-age children have no Internet access in their homes. This represents 1.3 billion children between the ages of 3 to 17 years old. For those aged 25 years or younger, the number of people without Internet access at home increases to 2.2 billion. Poverty, the inability to own laptops/smartphones, and lack of communications infrastructure are often given as reasons for why everyone does not have Internet access.
What often aren't cited as reasons for the lack of Internet access are lack of electrical power and associated power management systems. The best laptops, smartphones, and communications systems are all rendered useless without electrical power. However, lack of reliable power is a much larger issue, affecting numerous industries in both rural and urban regions across the world.