Esite-Nano: How Clear Blue's Latest Smart Off-Grid Solution Is Transforming Hybrid Telecom Power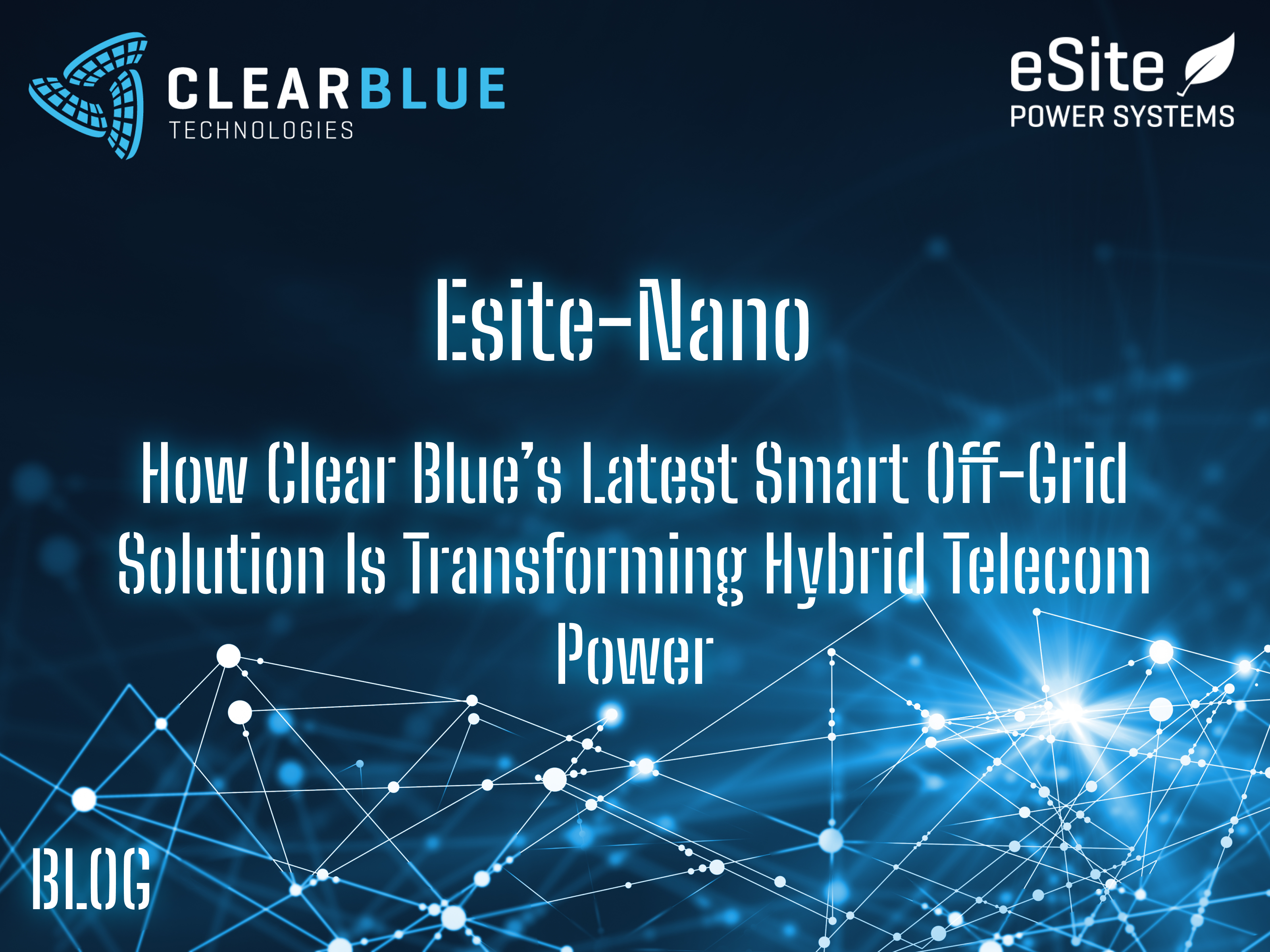 A lack of reliable, affordable power infrastructure continues to impede access to connectivity for the 4 billion people still not using the internet. In fact, power continues to represent the largest operating cost and main cause of downtime for telecom companies. Reliable, cost-effective power is thus critical to connecting the unconnected in off-grid and bad-grid regions of the world. Recent global events have rendered diesel generators extremely costly. Thankfully, the newest addition to Smart Off-Grid power is here. Clear Blue is pleased to announce its acquisition of eSite Power Systems. The merger of eSite's innovative hardware with Clear Blue's Smart Off-Grid technology delivers Esite-Nano, an exciting product which will significantly improve Smart Off-Grid and Hybrid power for telecom, allowing Clear Blue to deliver reliable, low-cost power for connectivity for millions of unconnected people. Let's dive into what makes Esite-Nano so unique.
How Esite-Nano Improves Smart Off-Grid
The Esite-Nano product introduces a variety of key advantages to Smart Off-Grid power which will provide significant value for the telecom market.
1. Built-in intelligent power switching
Esite-Nano incorporates highly sophisticated power switching technology to minimize generator usage while ensuring uptime and reliability. Essentially, the power switching capabilities are built into the system's electronics, replacing the need for an automatic transfer switch (ATS). As a result, power source switching can be done much more quickly, and the software will detect when a switch is truly necessary. For example, the software might maximize use of solar in the daytime, and then switch to battery when necessary to avoid generator use and fuel consumption.
The intelligent power switching capabilities of Esite-Nano help manage large hybrid telecom sites extremely effectively. Reliability and uptime are ensured, while cost is reduced and genset hours are minimized.
2. Grid power harvesting
Similar to intelligent power source switching, the software of Esite-Nano detects exact voltages from the grid, and is able to extract power from the grid at lower voltages. So, when grid voltage decreases and other hybrid power systems automatically switch to generator use, Esite-Nano will continue to harvest power from the grid. Esite-Nano has full, intelligent control of the incoming power sources, and can therefore optimize the use of power to minimize generator usage and maximize tower uptime.
3. Remote monitoring and management for multiple sources
Additionally, Esite-Nano will bring the advantages of remote monitoring and management to hybrid sites to improve their effectiveness. By collecting data on each of the power sources, these sources can be remotely managed for optimal power usage. With the data harvested by Esite-Nano, Clear Blue's Smart Off-Grid technology capabilities will improve. Energy forecasting, independent load control, and battery life cycle management will become more effective, and will be used to efficiently manage hybrid sites remotely to deliver maximum uptime and reliability while minimizing cost and fuel use.
4. Designed for harsh outdoor environments
Other power rectifier products in the market today, are built for air-conditioned indoor environments. With the need for energy efficiency, air conditioning is going out of style. Telecom equipment is increasingly ruggedized for outdoor environments. Esite-Nano is unique in its design to deliver unparalleled reliability. Telcos regularly tell us that they have to replace their power equipment within 12-24 months of install. Esite-Nano's hardware is purpose-built for the harshest environments. Energy efficiency and high performance reliability, without the need for costly air conditioning, is a key advantage of the Swedish-engineered Esite-Nano hardware product.
How Esite-Nano Brings Smart Off-Grid to New Markets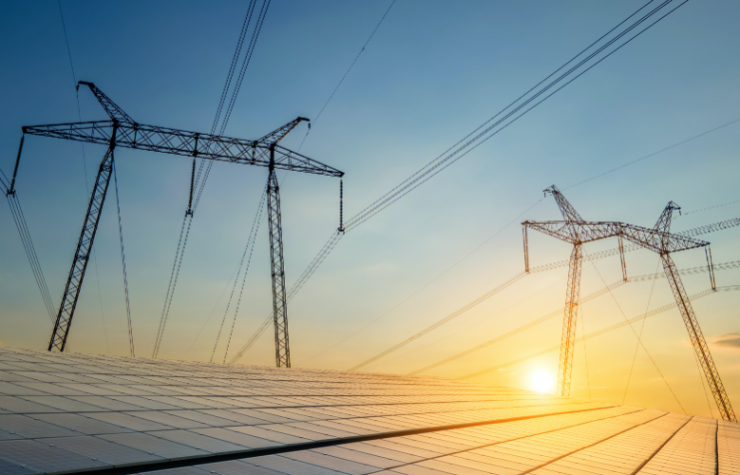 The unique technological advantages of the Esite-Nano solution will meet the challenges and needs of the telecom market. Let's explore how Esite-Nano will deliver value to the market.
1. Grid Unreliability and Overreliance on Diesel
In Sub-Saharan Africa alone, there are more than 165,000 existing telecom towers. The majority of these towers are heavily reliant upon the grid for their power supply. Yet in Africa, the grid continues to demonstrate its unreliability, and the need for backup solutions is increasing dramatically. At the same time however, telecom players are realizing the need to move away from the use of diesel, due to both its monetary and environmental cost. As discussed in a previous blog on grid backup, there is a need for innovative solutions to deliver power at a low cost in bad-grid regions. With up to 50,000 tower retrofits occurring annually, the market need for reliable hybrid solutions is significant. Through its effective management of hybrid sources, Esite-Nano is an ideal fit for this market need.
2. Larger, Hybrid sites
The Esite-Nano solution will bring Smart Off-Grid power to a wider market, allowing Clear Blue to serve larger, hybrid telecom sites. With the addition of Esite-Nano into the Smart Off-Grid product line, Clear Blue will now directly serve 48V sites greater than 10KW with Esite-Nano. The medium power market (9-36Kw) makes up roughly 41% of the telecom tower market, with revenue forecasted at over $2 Billion USD in 2023. With the addition of Esite-Nano and the ability to serve larger, hybrid telecom sites, Clear Blue will capitalize significantly on the market need.
3. The Importance of Service and Support
In the telecom market, service and support are critical to maintaining customer relationships and ensuring sites perform with maximum uptime and reliability. The Clear Blue team has been operating and managing off-grid power systems for over 10 years, and our team of power experts is committed to providing a solution that works. Esite has 15 years of experience in the telecom industry, and having developed the first-ever hybrid power solution for telecom, their team brings industry-leading expertise and proven results in delivering reliable power solutions.
Ultimately, the Esite-Nano product takes the Smart Off-Grid solution to another level. With technological advantages including intelligent power switching, grid power harvesting and remote management of hybrid sites, Smart Off-Grid will deliver major value to new markets. Esite-Nano will deliver reliable power to large, hybrid telecom sites in off-grid and bad-grid regions. Esite-Nano is here, and it is ready to make a big difference in the telecom world.