Clear Blue Technologies and the Telecom Infra Project Develop Smart OpenCellular Power Management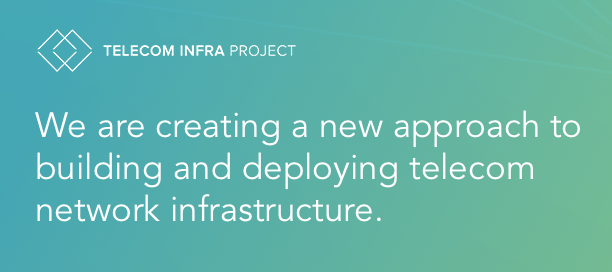 The Smart Off-Grid Company and TIP to Collaborate on Bringing Telecom Service to People in Remote Areas
Wednesday, November 8, 2017, Santa Clara, CA – Clear Blue Technologies Inc., the Smart Off-Grid™ company, and the Telecom Infra Project (TIP), an initiative co-founded by SK Telecom, Intel, Nokia, Facebook and Deutsche Telekom in 2016, today announced a collaboration as part TIP's OpenCellularproject group to improve connectivity in remote areas of the world. The collaboration is focused on OpenCellular-Power, an open source power solution designed to deliver highly reliable, low-cost solar power for the OpenCellular wireless access platform.
TIP and Clear Blue will jointly provide the Smart Controller Management application programming interface (API) for OpenCellular-Power. The API will define how the OpenCellular-Power system communicates with the cloud to enable users to remotely monitor its status, transmit data and alarms, control smart battery settings and more. Clear Blue will also deliver the first smart off-grid remote management and control service for OpenCellular-Power.
Miriam Tuerk, co-founder and CEO of Clear Blue Technologies, said "We are honored to be collaborating with TIP's OpenCellular project group. The internet is one of the most powerful forces shaping our society, but in rural areas around the world, billions of people are being left behind. We are excited to provide our smart off-grid remote management and control capability to deliver reliable, low-cost power for telecom services in these communities."
Dr. Kashif Ali, chair of TIP's OpenCellular project group, stated: "Clear Blue's experience managing smart off-grid devices around the world has given them firsthand knowledge about what is needed to deploy highly-reliable and low maintenance power systems, such as OpenCellular-Power. The result of this collaboration will help to extend OpenCellular-Power's reach and give more people access to the many benefits of connectivity."
Using the open API, system owners will also be able to use Clear Blue's IllumienceSmart Off-Grid management service, which today controls, manages and proactively services off-grid systems for telecom, lighting, security, the Internet of Things, and other critical infrastructure, in 33 countries worldwide. Its weather forecasting, extensive management control, and alert capabilities also help prevent outages or enable remote troubleshooting to ensure that system issues are quickly resolved.
Adds Tuerk: "Through its advanced data analytics and control capabilities, Clear Blue's Smart Off-Grid management service will deliver the high reliability, long-term performance, and low maintenance cost that helps make these systems economically viable for small, remote communities."
About Clear Blue Technologies Inc.
Clear Blue Technologies, the Smart Off-Grid company, was founded on a vision of delivering clean, managed, "wireless power" to meet the global need for reliable, low-cost, solar and hybrid power for lighting, telecom, security, Internet of Things devices, and other critical systems. Today Clear Blue has over 300 customers and 2,500 systems under management across 33 countries, including the U.S. and Canada.
Illumienceis Clear Blue's Smart Off-Grid cloud application and management service, delivering unmatched reliability and long-lasting system performance while reducing installation and maintenance costs by up to 80 percent. The company also provides its Smart Off-Grid technology and service to OEMs to incorporate into their own off-grid solutions. Under the Illumientbrand, the company sells complete solar and wind-powered lighting systems. Learn more about Clear Blue Technologies at www.clearbluetechologies.com.
About the Telecom Infra Project:
Founded in February 2016, the Telecom Infra Project, Inc. (TIP) is an engineering-focused initiative driven by operators, suppliers, developers, integrators, and startups to disaggregate the traditional network deployment approach. Read about the Telecom Infra Project -
http://telecominfraproject.com/
Media Contacts:
Becky Nye
Associate,
Montieth & Company/North America
bnye@montiethco.com
+1 646 864 3517

Zarna Patel
Senior Associate,
Montieth & Company/EMEA
zpatel@montiethco.com
+44 (0)20 3865 1947 ###