4 Ways Small Off-Grid Power is Transforming Satellite and IoT Markets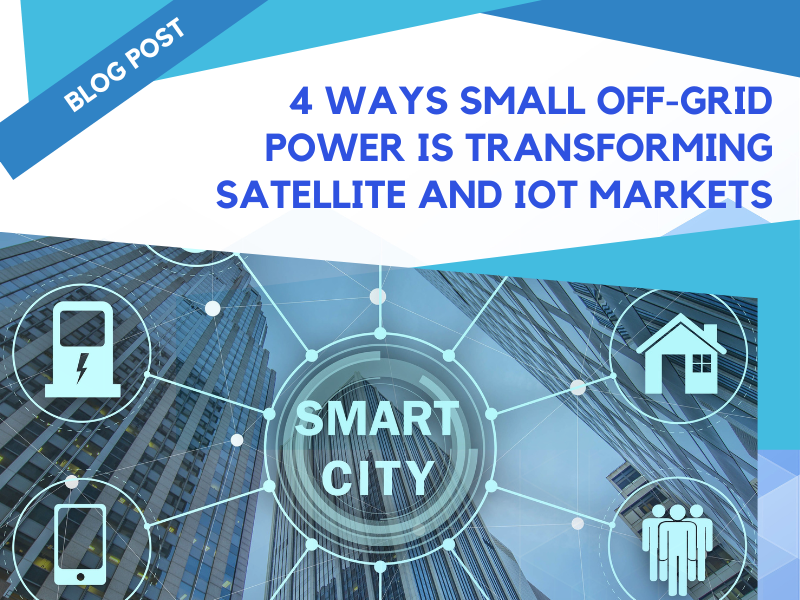 4 Ways Small Off-Grid Power is Transforming Satellite and IoT Markets
Gone are the days of powering mission-critical applications with cumbersome grid infrastructure, or costly micro-grids.
Satellite Wi-Fi and Internet of Things (IoT) are two of the fastest-growing markets right now. And as they expand, they need support from low-cost, reliable power sources. Small off-grid power systems are going to prop up these markets as they provide necessary advantages over diesel generators and grid infrastructure for mission-critical applications. Let's see the ways in which small Smart Off-Grid power is revolutionizing the satellite Wi-Fi and IoT industries!
What is 'Small' Power?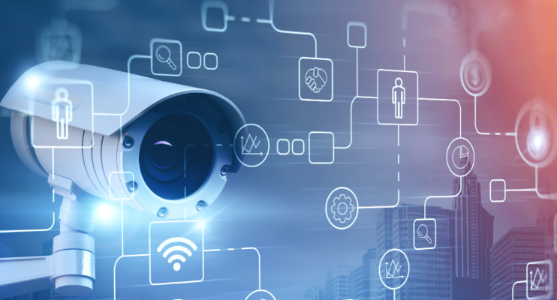 (View the infographic)
First, what do we mean when we say small off-grid power? Well, when people think about solar power and renewable energy, they typically think of solar farms and micro-grids which generate significant power to distribute to various high-power applications. But small power is all about individual systems which are meticulously designed to power mission-critical applications right at the point of use.
Why Is It Better?
1. Cost-savings
As discussed in a previous blog on the race to connect the world, one of the satellite Wi-Fi industry's most enduring challenges is the cost of infrastructure. The high costs of infrastructure, especially the implementation of grid power to remote locations, renders internet connectivity cost prohibitive. Especially in the satellite Wi-Fi market, cost-savings REALLY matter, so the demand for low-cost solutions is immense. Compact, smart off-grid power systems offer innovative technology and deliver significant cost-savings to overcome the industry's greatest challenge.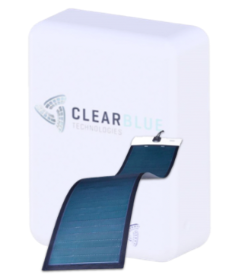 Small, smart off-grid power systems can offer remarkable cost-savings for mission-critical applications as a system powering a Wi-Fi hotspot in a rural community may only require 5-15W of power. As a result, a point-of-use system will require small power components, reducing its overall cost. For example, a small power system will use individual battery cells instead of large industrial battery packs. As well, ongoing operational costs will be reduced by the ability to remotely monitor, manage and maintain these small systems.
Small off-grid power systems such as Clear Blue's Smart Pico-Grid are designed with predictive analytics, energy forecasting, and remote battery and system management. Through smart technology, small off-grid power systems can deliver point-of-use power to mission-critical infrastructure at a lower upfront cost. Such cost-effective power infrastructure improves the accessibility of internet connectivity.

2. Easy to install and maintain
Small power systems with compact designs make for easy installations. Why does this make a difference for Satellite Wi-Fi and IoT applications? Easy-to-install power solutions are especially crucial to the Wi-Fi and IoT markets for a few reasons. Firstly, the challenges of rural connectivity and the inaccessibility of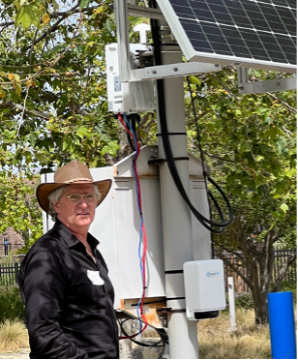 telecommunications sites means that a simple, validated installation is important. Also, the ability to then perform maintenance easily without visiting the site – as is typical with grid infrastructure – is critical for reducing ongoing costs.
With mission-critical IoT infrastructure, the ability to validate that the power system is operating as designed is an extremely important tool. A simple, validated installation and the ability to remotely maintain the system are essential to delivering reliable power for mission-critical infrastructure.
Clear Blue's smart and small off-grid power solution Pico-Grid is designed in a small enclosure which makes for very easy packaging and transportation. Also, with such a compact design, installations are very simple. They require few people and no prior power system expertise, as they can simply be mounted on a pole. Moreover, smart technology allows installers to test the operation of the power system components prior to leaving the site, solving the installation issues often associated with off-grid power deployment. Overall, the easy-to-install nature of smart small power systems makes them much simpler to roll out than cumbersome grid infrastructure, and thus makes Wi-Fi and mission-critical infrastructure accessible and scalable. As seen at this installation, Clear Blue's Smart Pico-Grid solution is much smaller than the traditional off-grid system on the back.
3. Reliable
Small solar power systems still pack a punch when coupled with smart technology. With the addition of smart tech, a small off-grid power system will not sacrifice efficiency or reliability, providing an edge in the market over traditional off-grid power. Traditional off-grid power provide oversized systems to ensure reliability. Battery and energy management tools ensure the reliability of Smart Off-Grid systems. In addition, with an expert service team to remotely support the install team and manage the system over the internet, customers can be sure the off-grid system is operating with the highest reliability and uptime.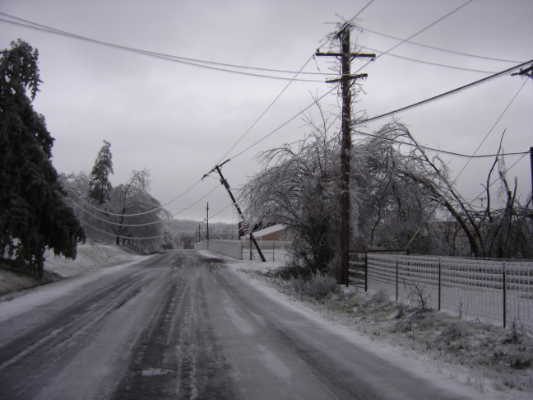 For highly mission-critical applications such as Internet of Things devices, reliability is of the utmost importance. The IoT industry encompasses a range of applications including devices such as traffic light sensors, security cameras, and air quality monitors which smart cities rely upon. It is therefore essential that these applications have reliable power from smart small off-grid systems, as uptime is critical. The increasingly unreliable grid is not equipped to support the rollout of Satellite Wi-Fi and IoT, and thus small off-grid power is the solution.

4. Sustainable
Small off-grid power systems also replace the role of diesel generators and thus meet a growing need for sustainable power infrastructure. The majority of the world's telecom infrastructure is powered by diesel or hybrid-diesel power. According to GSMA, a single BTS cell tower in Africa will consume roughly 13,000 litres of fuel per year. Using small, off-grid systems to power connectivity around the world through satellite Wi-Fi completely replaces the need for these generators. In this way, small power fills the need to connect the unconnected with sustainable power.
Small, Smart Off-Grid Power Will Be a Driving Force in These Markets
Small off-grid power systems provide amazing advantages over large off-grid and grid power systems. Small power is low cost, reliable, easy to install and maintain, and more sustainable than grid power infrastructure. The advantages of small smart off-grid power will revolutionize these markets and make Wi-Fi and IoT more accessible. The future of the satellite and IoT markets is small power.