The Race to Connect the World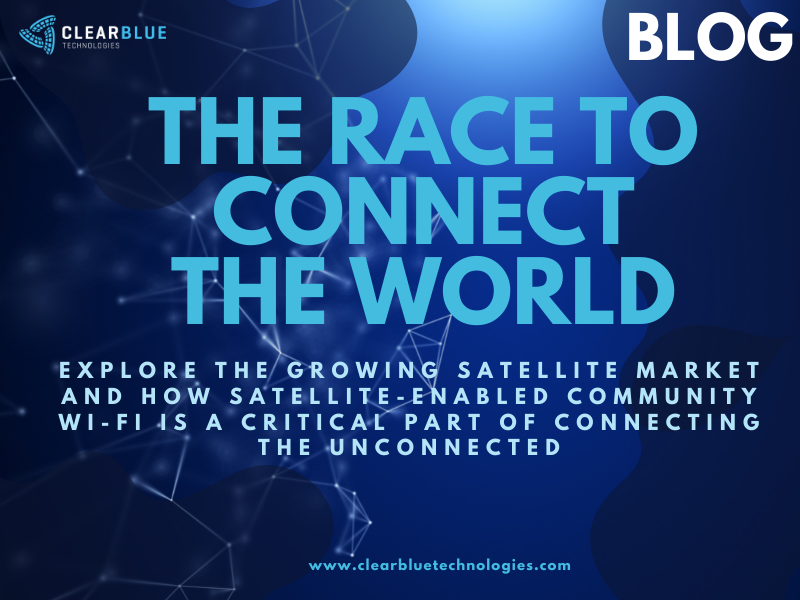 Explore the growing satellite market and how satellite-enabled community Wi-Fi is a critical part of connecting the unconnected.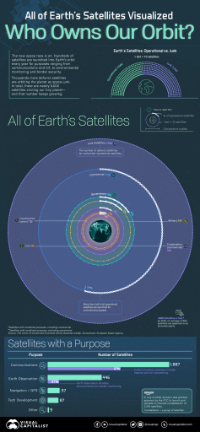 Nearly half the world lacks access to the internet (Viasat, 2021). Remote and low-income areas have experienced difficulty with connectivity, partly due to the lack of access to major networks, high costs of technology and services, or a lack of infrastructure.

Today, many companies are launching satellite networks and ground infrastructure to provide satellite-enabled community internet or "Internet access offered over a Wi-Fi Hotspot and powered by satellite connectivity" (Hughes, 2021). Such a setup makes it possible to provide affordable Internet access, particularly in areas where grid-powered and wireless broadband are unavailable (Hughes, 2021). Typically, these systems are individual connections or community hubs unrestrained by traditional ground infrastructure requirements and powered by renewable energy sources. By linking to new satellite networks and providing low-cost community Wi-Fi hubs, service providers can deliver high-speed broadband internet access to remote and low-income areas where access has been unreliable or completely unavailable and challenging to implement. These solutions are finding innovative ways to combat the industry's previous challenges.


Expansion of the Satellite Network
As of late 2020, there were reportedly nearly 6,000 satellites circling Earth, with approximately 40% being operational units and the rest considered non-functional 'space junk' (Visual Capitalist, 2020). This number is expected to grow as the demand for communication and data grows. Significant growth is projected in the global Small Satellite or 'smallsat' market. NASA defines smallsats as spacecraft roughly the size of a large kitchen fridge and with a mass of 180 kilograms or less (Mabrouk, 2017).
Research and Markets project that the global small satellite market will grow significantly over the next few years. Starting from USD 2.8 billion in 2020, the market is expected to expand to $7.1 billion by 2025, at a CAGR of 20.5% from 2020-2025. Earth observation and broadband commercial internet are the two most significant drivers of this growth. The latter of these two, commercial internet, is the fastest-growing segment of the Small Satellite market. Increasing involvement by various private players in the Global Space Industry is driving the growth of this segment. These companies can ultimately create small satellites in larger volumes as they are "cheaper, faster to build, and can be launched for commercial purposes" (Research and Markets, 2020 ).
Connecting the unconnected is a vast global effort by many prominent technology players to bring the internet to all via satellite – with major corporations like Amazon, Hughes, and Starlink working to put satellites into the sky (Tuerk, 2021). Starlink, the Space X satellite-based connectivity service, has launched 1,300 satellites as of March 24, 2021, and has plans to launch over 30,000 in the coming years. This infrastructure allows individuals and communities to access Wi-Fi services through the satellite network. (Thompson, 2021).

Viasat is another company with a satellite network delivering Wi-Fi services to remote communities. Initially focused on the target areas of Mexico and South America, the company's goal is to expand the service globally. This will be made possible with its planned ViaSat-3 satellites. The ViaSat-3 is "a series of three satellites that will encircle the globe; each is designed to cover one-third of the planet" (Viasat, 2018). As part of this initiative, Viasat is launching a global service called "Community Internet," The first of these satellites was launched in 2020. Viasat is likely to deploy significant installations for this program, with pilots in 2021 and large rollouts of deployments starting in 2022 (Viasat, 2021).

Although smaller, these satellites and their infrastructure are still costly to the companies launching them, so why is this market growing so steadily? What are the benefits to users and service providers that enable the unrelenting growth of the community Wi-Fi and small-satellite market?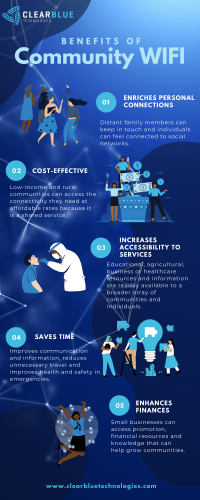 Why is Community Wi-Fi Needed?
Community Wi-Fi supports 'digital inclusion,' which the National Digital Inclusion Alliance defines as "the activities necessary to ensure that all individuals and communities, including the most disadvantaged, have access to and use of Information and Communication Technologies (ICTs)" (National Digital Inclusion Alliance, 2021). Digital inclusion makes the digital revolution equitable by making the benefits of connectivity universally accessible.

With the benefits to the community being significant and the apparent benefits to suppliers being exponential growth of service revenue as communities grow and get connected, what are the challenges to these deployments, and how can they be resolved?



Community Wi-Fi Challenges & Solutions
The two biggest challenges of bridging the rural digital divide by implementing community Wi-Fi are providing reliable backhaul and ensuring the service is affordable (Hughes, 2021). To implement community Wi-Fi, reliable off-grid power is crucial. Also, systems must be low-cost and easy to install so that rural communities can get up and running quickly.

Many satellite and service providers are turning to Smart Off-Grid power providers to find innovative power systems that meet these solutions' reliability and low-cost requirements. With solar or hybrid off-grid energy systems to power these services, providers can get the power they require without the traditional high costs and headaches associated with grid-based power systems. When 'smart' off-grid power systems are used, costs can be lowered by up to 80%. Power can be managed and controlled via the internet to further reduce ongoing costs while increasing the reliability and availability of off-grid power. Better power management and control provide available power for other services such as street lighting, cell phone charging, and security camera surveillance, all of which can be enabled at these sites (Clear Blue Technologies, 2021).
What are the next steps?
Many European operators already have large active community Wi-Fi deployments and plan to expand (CableLabs, 2014). Additionally, companies like Hughes, Viasat and Starlink are driving the deployment of these solutions to help connect unconnected or under-connected across Asia, Africa and South America. Critical partners in this journey are power providers that can enable these systems anywhere and anytime with reliable, low-cost power systems actively managed over the internet. While everyone is looking at the sky for satellites, Smart Off-Grid providers such as Clear Blue are looking towards the sky to forecast energy and ensure that these life-changing satellite-enabled community Wi-Fi systems stay online.

References