Forbes Blog: Who Will Be The Next FAANG Member?
2018/10/18
Media Coverage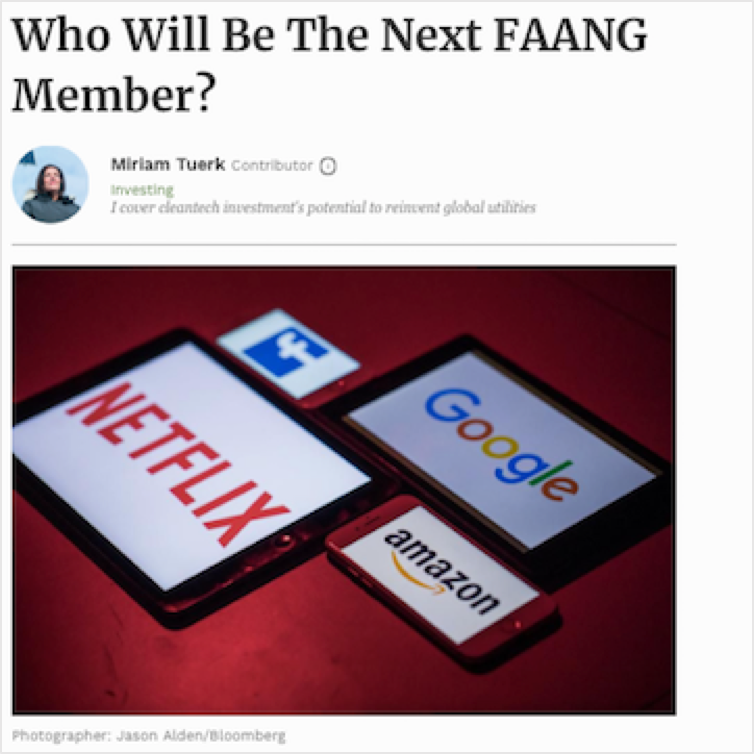 "Today's juggernaut of the world's priciest stocks are the result of a mash-up of previously disconnected industries. Amazon is Sears meets IBM. Google is advertising meets librarians.

But before FAANG, only a very select few individuals were able to forecast that these disparate areas would merge into new industries that have transformed our lives – and generated huge returns for those early investors. Identifying the next FAANG member will likely create the next generation of Peter Thiels and Sequoia Capitals."