Deloitte's Technology Fast 50
2022/11/28
Media Coverage



Congratulations to the 2022 Technology Fast 50 program winners!
Real estate, travel, food waste management, and healthcare innovators top the charts in the 25th year of the program.
Meet the latest winners of the Technology Fast 50TM program, falling within the categories of Technology Fast 50, Clean technology, Enterprise Fast 15, and Companies-to-Watch. Recognizing the world-class achievements of Canadian technology companies, the Technology Fast 50TM program highlights their commitment to innovation, leadership, and rapid revenue growth.
"The 2022 Technology Fast 50 winners are a testament to how the Canadian tech sector is thriving," says Anders McKenzie, partner, and national leader for the Technology Fast 50 program at Deloitte Canada. "Despite unpredictable economic and global climates, tech companies from around the country are seizing new opportunities and meeting rapidly evolving market demands. It is inspiring to witness the accelerated innovations and the many technological advancements that position Canada as a leader on the global stage."
Technology Fast 50
This category is a ranking of Canada's fastest-growing technology, media, and telecommunications companies by revenue-growth percentage over the last four years. Topping the charts of the Technology Fast 50 category with a growth percentage of 72,944% is Nobul, a Toronto-based open digital marketplace connecting home buyers and sellers to the right real estate agents. Nobul is the first company in the award's history to propel itself from the Companies-to-Watch category to the top of the Technology Fast 50 ranking in just one year.

Enterprise Fast 15
The Enterprise Fast 15 ranking recognizes the fastest-growing enterprise-level technology, media, and telecommunications companies that recorded a minimum revenue of $10 million in 2018 and $50 million in 2021. Hopper, an app that partners with airlines, hotels, homes, and car rental providers across the globe to offer buyers the best price, earned the #1 ranking in this category with a growth of 859%.

Clean technology
Introduced in 2021, the Clean Technology category is a ranking of Canada's top clean innovators providing processes, goods or services that reduces environmental impacts. With reduction of our carbon footprint and environmental impact of paramount importance, this new category awards innovators spearheading the clean technology movement, creating the sustainable business and technology landscape of the future. Flashfood claimed the highest spot in this category this year with a growth percentage of 11,869%. Located in Toronto, Flashfood has diverted over 40 million pounds of food, saved shoppers over $100 million, and more affordably fed hundreds of thousands of families.

Companies-to-watch
The Companies-to-watch category is a ranking of Canadian technology companies with the potential to be future Technology Fast 50 candidates by their revenue growth percentage over their last three years of operation. The winners of this year's companies to watch category must have a minimum of $50 thousand in 2019. Vancouver based company, Thrive Health, has topped the chart with revenue growth of 4,221%. The organization creates apps, portals, and workflows for healthcare providers quickly, at a lower cost, and with less need to draw from IT resources. The technology enables value-based care, lowering costs, reducing medical errors, and ultimately engaging patients as active participants in their care journey.

View the complete list of the 2022 winners.
Annual survey highlights from Technology Fast 50 Executive Leadership
According to Deloitte Canada's annual survey of Technology Fast 50 executives, attracting and retaining a qualified workforce remain primary business challenges among the winners. An emerging concern for this year's award recipients is the instability of financial markets. Last year, seventy-eight per cent of respondents felt their ability to access capital was improving. This year, that figure has dropped to forty-seven percent, which represents a five-year low. Among the survey's other findings, close to twenty per cent of companies say that more than forty per cent of their leaders are women. This is the highest in the survey's five-year history. Similarly, half of those surveyed report having more than one board member representing an Equity seeking group.
Celebration | Powering the path forward
We're back in-person, live and with colour! On November 23, 2022 at REBEL Entertainment Complex in Toronto many gathered to honour this year's Technology Fast 50 program winners and celebrate the technology community under the neon lights. The fun-filled evening will feature live music, entertainment and dancing.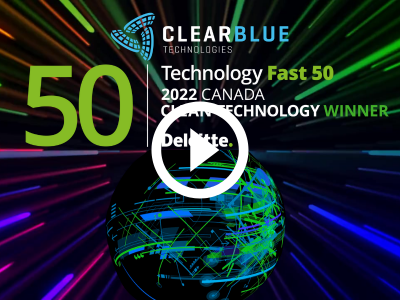 For more information, visit www.Fast50.ca