Clear Blue Technologies Launches New Illumient Smart Off-Grid Lighting Product Lines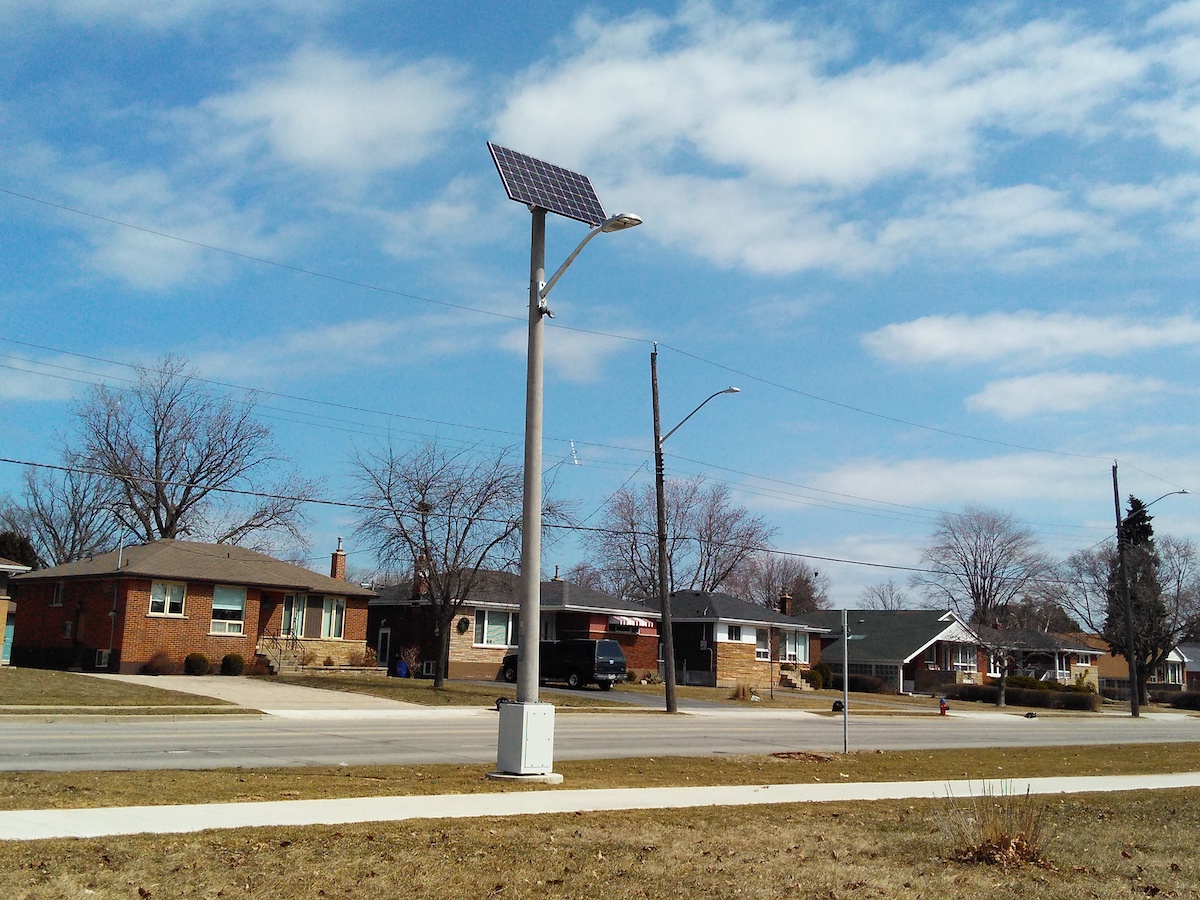 The new Lithium Series and Concrete Series lights add highly cost-effective, attractive options
April 11, 2019, Toronto, ON– Today, Clear Blue Technologies International Inc. ("Clear Blue" or "the Company") (TSXV: CBLU) announced the launch of two new Illumient lighting product lines, the Illumient Lithium Series and Illumient Concrete Series. Clear Blue's Illumient systems provide a range of reliable, cost-effective and long-lasting solar and wind/solar lighting solutions, and have previously been installed by governments, municipalities, schools, and corporations in 35 countries worldwide.
The Concrete Series and Lithium Series power multiple devices, including Smart City infrastructure such as security cameras, motion detectors, Wi-Fi hotspots and other Internet of Things devices.
Lithium Series
The Illumient Lithium Series are fully integrated solar-powered lighting systems using lithium-ion batteries, and supports any light. Benefits to lithium-ion batteries include smaller size, faster charging, and longer life. The smaller size means that they can be mounted high up on the pole for greater security and visual appeal.
Clear Blue's Smart Off-Grid technology manages the charging cycles, state of charge, and other aspects that are key to leveraging the performance of lithium-ion batteries. As lithium-ion batteries will not charge at temperatures below freezing, these lights are ideal for moderate or hot climates, but not cold climates.
Concrete Series
Illumient Concrete Series is an attractive, cost-effective alternative to galvanized poles, and as the poles are manufactured in both the U.S. and Canada, they come with low-cost shipping. The concrete can be made to specification in a wide variety of colors and textures, and comes in a variety of lengths, offering customers design customization.
"Clear Blue's Illumient product line has always offered customers the ability to customize the lighting systems to fit their location, budget, and aesthetic requirements," said Miriam Tuerk, CEO and Co-Founder, Clear Blue. "Our new Illumient Lithium Series and Illumient Concrete Series offer our customers even more options for off-grid street lighting. In addition, all of our lighting systems are remotely managed and controlled with our Smart Off-Grid technology, enabling us to anticipate, detect and diagnose issues over the Internet, reducing the cost of maintenance and delivering the highest level of reliability."
About Clear Blue Technologies International
Clear Blue Technologies International, the Smart Off-Grid™ company, was founded on a vision of delivering clean, managed, "wireless power" to meet the global need for reliable, low-cost, solar and hybrid power for lighting, telecom, security, Internet of Things devices, and other mission-critical systems. Today, Clear Blue has thousands of systems under management across 35 countries, including the U.S. and Canada. Clear Blue is publicly traded on the Toronto Venture Exchange under the symbol CBLU.
Media Contact:
Becky Nye
Senior Associate
Montieth & Company
155 E 44th St., New York, NY 10017
bnye@montiethco.com
+1 646.864.3517

Investor Relations:
Miriam Tuerk
Co-Founder and CEO
+1 (855) 733-0119 x200
investors@clearbluetechnologies.com
http://www.clearbluetechnologies.com/en/investors