Clear Blue Technologies International Appoints Lawrence Tjan as Chief Financial Officer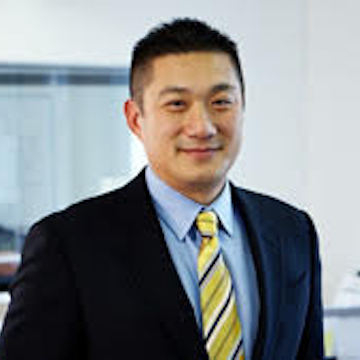 Tjan brings broad financial expertise and public company experience to Clear Blue, who began trading on the TSX-V last week
Thursday, July 26, 2018, Toronto, ON – Clear Blue Technologies International (TSXV:CBLU), the Smart Off-Grid™ company, is pleased to announce the appointment of Lawrence Tjan as its chief financial officer. In this role, Mr. Tjan will be responsible for overseeing all financial aspects of the company, while assisting the board of directors on strategic and tactical matters relating to global operations, project-based financing for large mega-projects in emerging markets, M&A activities, and growth financing.
"We are thrilled to welcome Lawrence to Clear Blue," said Miriam Tuerk, CEO of Clear Blue. "His broad experience and success in financial management of both private and public companies will be a tremendous asset to our company as we continue to execute on our vision and capitalize on the market opportunity before us."
Mr. Tjan joins Clear Blue with over 20 years of experience across a broad spectrum of finance activities including financial reporting, treasury, and corporate finance including M&A. As chief financial officer at Bastion Infrastructure Group, his responsibilities included the finance, operational, compliance and administrative functions of the firm, while providing support to the investor relations and asset management teams.
During his career, Mr. Tjan was a strategic consultant to various private equity and venture capital firms, including Birch Hill Equity Partners and Northleaf Capital Partners. Mr. Tjan recieved a bachelor's degree in Chartered Accountancy from the University of Waterloo, and is a Canadian Chartered Professional Accountant (CPA).
"I am very excited about the opportunity to join this passionate team and contribute to Clear Blue leading the upcoming revolution in the world's power infrastructure," said Lawrence Tjan. "Clear Blue's leadership and our community of investors, financing experts, and OEM partners have the vision, passion and commitment to make Clear Blue a driving force in the global markets."
About Clear Blue Technologies International:
Clear Blue Technologies International, the Smart Off-Grid™ company, was founded on a vision of delivering clean, managed, "wireless power" to meet the global need for reliable, low-cost, solar and hybrid power for lighting, telecom, security, Internet of Things devices, and other mission-critical systems. Today Clear Blue has over 3000 systems under management across 34 countries, including the U.S. and Canada.
Media Contact:
Becky Nye
Associate
Montieth & Company
+1 646.864.3517
bnye@montiethco.com