Clear Blue Reaches a Major Milestone
2021/05/07
Media Coverage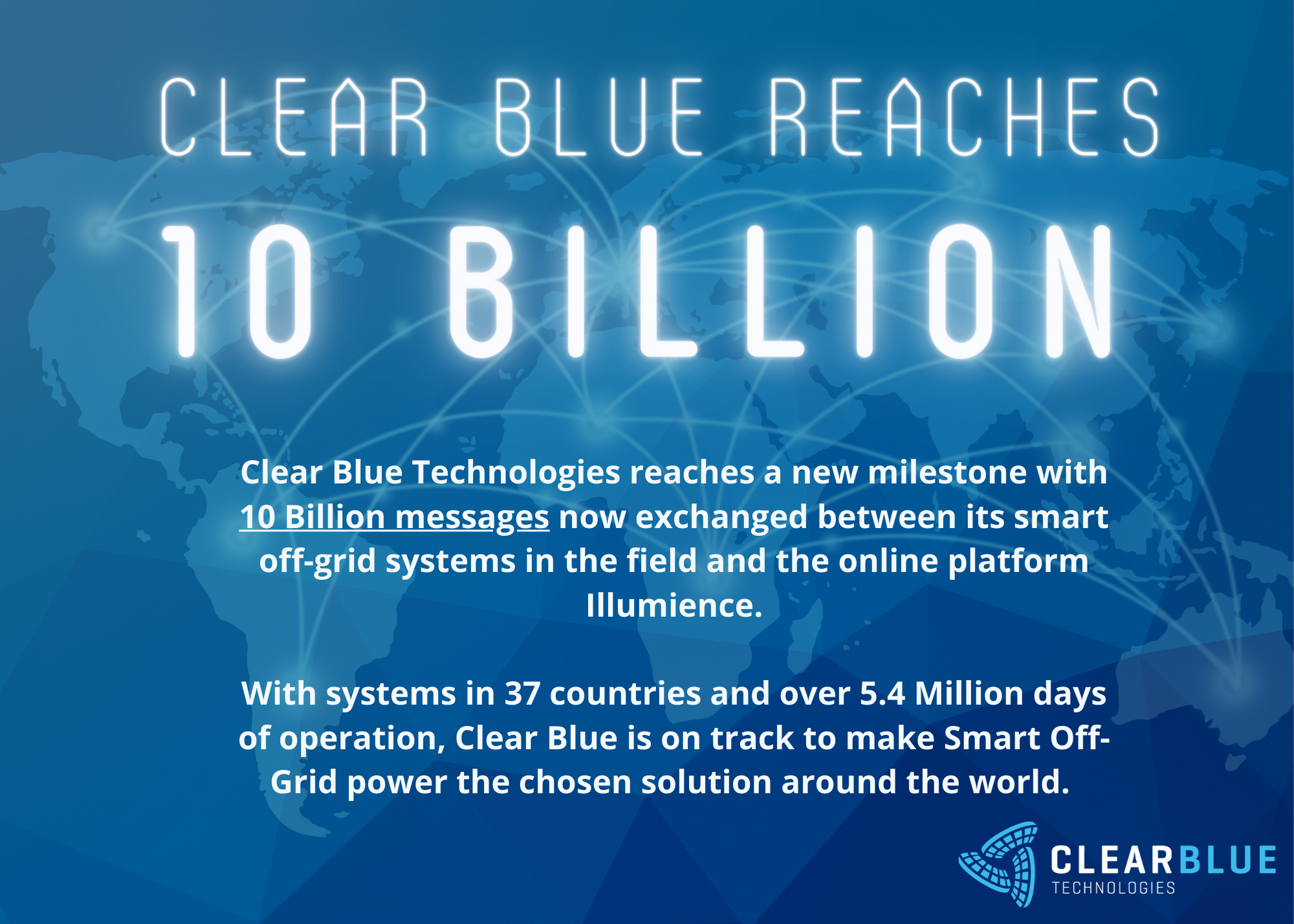 Clear Blue Technologies reaches a new milestone with 10 Billion messages now exchanged between its smart off-grid systems in the field and the online platform Illumience.
These messages provide critical data on system status, alarms, performance, and critical operational data for power management, load and configuration settings, charging control, and more.

Data helps to improve predictive analytics and make the systems more reliable and efficient. With systems in 37 countries and over 5.4 Million days of operation, Clear Blue is on track to make Smart Off-Grid power the chosen solution around the world.
Contact Us today to learn more about our Smart Off-Grid Power and remote monitoring and control services.